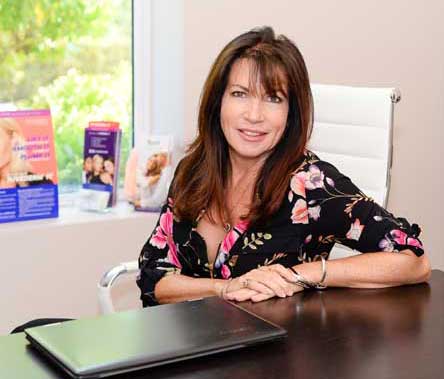 NEW LOCATION, MORE SERVICES
­­­­­­­­­­­­­­­­­As published in Saint Lucie West magazine – September 2020 edition
Written by Linda Lough
Phots by EvaC Photography
Lois Cassle, owner of Elite Health and Wellness Center, is excited to announce that her growing clinic has moved to new, beautiful offices at 8980 S U.S. Highway 1 – a convenient central location one block south of Crosstown Parkway in Port St. Lucie.
The larger space enables Lois to expand the Center's services, including facial aesthetics, a popular cosmetic treatment designed to soften expression lines and define facial contours. These treatments rejuvenate and refresh the natural skin and often entail the use of Botox or Juvèderm, dermal fillers. Patients can feel safe and comfortable in the hands of Lois, who is a Certified Master Injector with over seven years of experience in facial aesthetics. Elite Health and Wellness Center offers complimentary initial consultations for facial aesthetics, along with competitive pricing.
The mission of Elite Health and Wellness Center is to help people age more healthily, using alternative treatments that foster a happier and more enriched life. A significant treatment for doing just that is hormone optimization for men and women. Not that we live much of our lives beyond our reproductive years, it is evident how the loss of hormones plays a direct and indirect role in almost all of our body's processes. Bioidentical hormones can slow the aging process, thereby improving energy, bone reservation, libido, skin elasticity, metabolism, fat loss, joint lubrication, memory and mood.
Another treatment aimed at enhancing vitality is IV vitamin Therapy, a customizes nutrient therapy that bypasses the digestive system. This beneficial method provides 100 absorption for an effective and efficient treatment of replenishing vitamins and minerals, The facility's new space includes a dedicated infusion room.
With a growing clientele, office hours have been expanded to better serve the community. Staff is also increasing with the welcomed addition of Janell Militello at the front desk. Janell brings 15 years of medical administrative experience to her post as the new Patient Coordinator. Suzanne Smith, MA, continues to assist Lois at her practice. Suzanne has 23 years of medical assistance experience and clinical knowledge in several areas of medicine.
Lois Cassle and her staff at Elite Health and Wellness Center remain passionate about improving the health and wellness of their family of patients on the Treasure Coast area. Visit the website at www.elitehealthandwellnesscenter.com for complete details on all the services offered. Feel free to call Lois with any questions.