Our Vision
To partner with our patients in meeting their personal wellness goals. We believe that wellness is more than good test results. Wellness is a state of being. It is a continuous fluid state with goals that change as we age. Aging is a natural part of life, but chronic diseases that are associated with aging are not. We strive to give our patients options that will optimize their health in order to age healthier and live happier.

Lois Cassle, MSN, FNP-C, APRN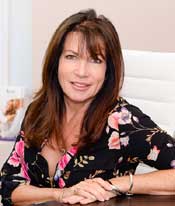 I am a nurse practitioner that specializes in BHRT, functional medicine, primary care and aesthetics. I earned my master's degree at Florida Atlantic University and hold a national certification with American Association of Nurse Practitioners (AANP) as a family nurse practitioner. I also have extensive training in facial aesthetics, IV nutrient supplementation as well as bio identical hormone replacement. Being a lifelong learner with 28 years of health care experience has provided me with the ability to offer my patients a variety of services targeting their individual wellness goals.